Biafra: Nnamdi Kanu Sends Message To IPOB Adherents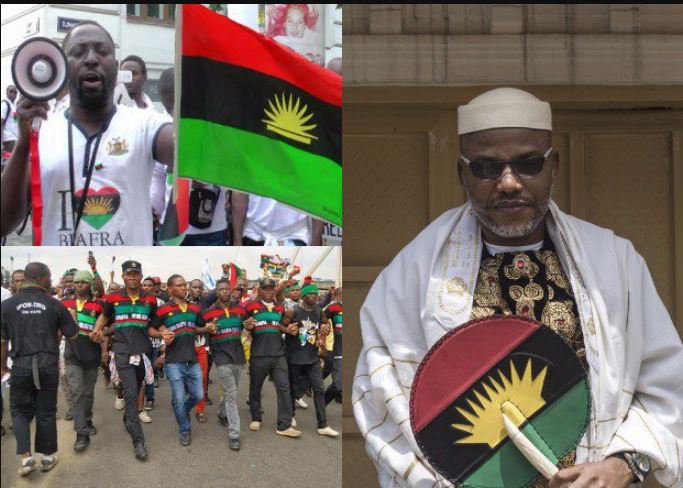 The leader of the Independent People of Biafra (IPOB) reminded his followers to boycott the November 18th 2017 Anambra gubernatorial election.
Speaking through IPOB spokesman, Comrade Emma Powerful, Kanu called on genuine Biafrans to frustrate the electoral process through a peaceful boycott.
The statement reads:
"Every genuine Biafran desiring of freedom for Biafra from this Islamic bondage of Hausa Fulani caliphate called Nigeria must not only stay at home on that day, but must also make sure those around them do not vote. November 18, 2017 is a date with history.




"If we Biafrans succeed in demonstrating before international observers that we are serious about our freedom by locking down Anambra State on that day, the world will be in no doubt that Biafra is unstoppable. Our destiny is firmly in our hands.




"We must teach corrupt Igbo politicians that money cannot buy IPOB because we are special breed untainted by the corrupt tendencies of Nigerian politics. Locking down Anambra State will pave the way for IPOB to announce a date for substantive referendum later next year with or without the approval of Nigeria."