How 36 States Shared N173.8bn From Federation Account In September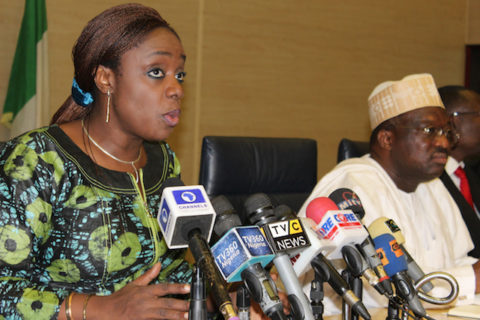 The 36 states shared N173.8 billion from the Federation Account in September from the distributable revenue generated for the month. The breakdown was obtained by the News Agency of Nigeria (NAN) in a report from the office of the Accountant-General of the Federation in Abuja.
The funds are usually shared the proceeding the month of generation.
For example, revenue generated in January is shared in February; thus, the revenue shared was actually generated in August and shared in September.
The key agencies that remit funds into the federation account are the Nigerian National Petroleum Corporation (NNPC), the Federal Inland Revenue Service and the Nigerian Customs Service.
NAN reports that at the last Federation Account Allocation Committee (FAAC) meeting in September, federal, states and local governments shared N637.7 billion.
The report showed that the revenue distributed included the Gross Statutory revenue, Value Added Tax, exchange gains and Petroleum Profit Tax.
The report showed that before distribution to the states, their liabilities were first deducted.
The liabilities include a total external debt of N2.67 billion, contractual obligations of N9.58 billion and other deductions amounting to N18.2 billion.
The report showed that the other deductions covered National Water Rehabilitation Projects, National Agricultural Technology Support, Salary bailout, Payment for Fertilizer, State Water Supply Project, State Agriculture Project and National Fadama Project.
To sum it up, here is what the 36 states got after all deductions were made.
Abia N4.04 billlion, Adamawa N4.02 billion, Cross River N2.85 billion, Ekiti N2.94 billion, Edo N4.5 billion, Kaduna State N5.4 billion, Kano State N6.8 billion, Lagos state N8.8 billion, Rivers N12.45 billion, and Zamfara, N3.05 billion.
Delta got N14.2 billion, Anambra N4.3 billion, Benue N4.2 billion, Borno N4.9 billion, Ebonyi N3.76 billion, Enugu State N4.07 billion, Gombe State N3.39 billion, Nassarawa State N3.74 billion, Imo N3.96 billion and Kogi N4.24 billion.
Yobe also got N4.15 billion, Taraba, N3.6 billion, Sokoto state N4.1 billion, Plateau N3.38 billion, Oyo State N4.8 billion, Osun N1.6 billion, Ondo State N4.64 billion, Ogun N3.04 billion, Niger N4.61 billion and Kebbi N4.26 billion.
Similarly, Katsina state got N4.66 billion, Bayelsa N10.88 billion, Bauchi State N4.34 billion, Jigawa N4.67 billion, Akwa Ibom, N12.94 billion and Kwara N3.53 billion.