Photos Of The Church Elder That Killed His Wife, Butchered Her Body And Disposed Of It Inside A Bin.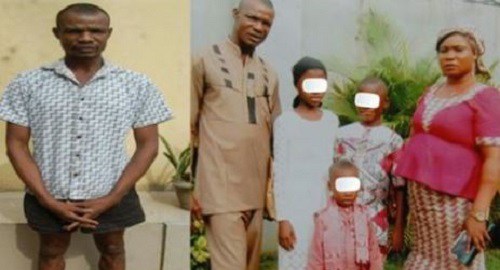 Mr. Sunday Uko Akpan, who is said to be a church elder, has been arrested for allegedly killing his 35-year-old wife and mother of his three children, Martha Sunday Uko, at their home in Uyo, the state capital on October 11th.
Akpan, pictured left, an elder at the Light of the World Mission Church, Oron Road, Uyo, had an argument Martha which degenerated into a fight.
Later at night and in the presence of their three children, he used a knife to stab her, cut her body into pieces and then dumped it in a bin.